Got Ideas? How to Turn Your Ideas into Products People Want to Use
By Justin Jones and Scott Waddell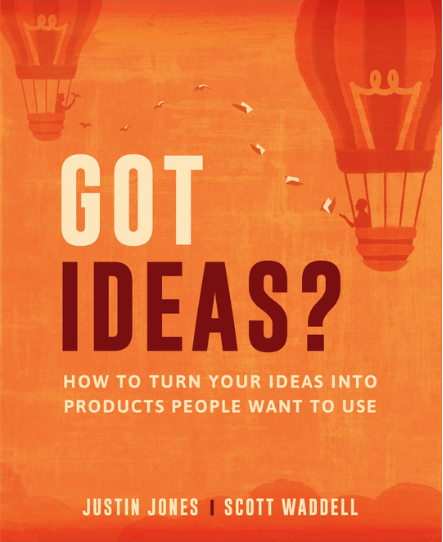 This concise, easy-to-read manual will walk you through the steps of creating great apps and other digital products. With an unwavering focus on user experience and a commitment to ongoing iteration, the authors break down all the elements and exercises that go into creating products people won't just buy, but will love to use.
You'll learn about:
The foundation of all great digital products, including finding your vision, mapping your user journey, and always mapping your strategy back to your goals

How to conduct lean, mean research without a lot of time or money

Which development methodology will work best for you, your product, and your scaling team

Why user-centric design is integral to any successful product today

The secrets to building a small, effective startup team

How to bring your business model to life and attract the right investors at the right time
With hands-on, tactical instruction, you'll create the building blocks of a great product, including:
Your very first proof of concept

A value proposition you can commit to

A tangible product workflow

A feasibility audit

Iterative prototypes that react to feedback and lessons learned

Your first pitch deck
Got Ideas? turns dreamers into viable entrepreneurs and good ideas into excellent products with great UX.
Audiobook available now on Audible. Hardback, Paperback, Audiobook, and Kindle versions available now on Amazon.  iBookand Audiobook available now on Apple. Companion workbook, Got Ideas? Work Them Out Here, available on Amazon in eBook format for now.